Majority of the homeowners put in great efforts in doing up their living rooms in the best way possible. This is because it is the place where people entertain their guests and spend leisure time with friends and family. Nevertheless, it might happen that the guests visiting your home might end up in the kitchen somehow. Therefore, it is always very important to consider doing up the kitchen as well. Some effort should be put into designing the kitchen and using the available space in the most amazing manner. Your kitchen is a place that should look elegant and it must also be functional and convenient at the same time. Having a modular kitchen Noida can serve these purposes in the most efficient manner. There are a number of benefits of going for modular kitchen design Noida and we will have a look at them below: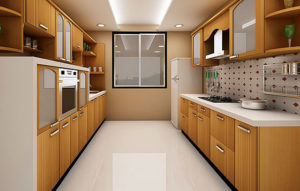 Proper Assembly
Proper assembly comes as one of the greatest features of a modular kitchen. Such kitchens can easily be assembled. The users can enjoy great flexibility as they get the option of shifting the entire kitchen. They can even have the space altered or repaired at a given point of time without affecting the other parts of the house.
Complete Customization
Modular kitchens tend to be designed keeping the requirements of the customers in complete focus. These kitchens serve the personal preferences of the users. Available space is customized the way the customer wants and can also be color coordinated. Users get the flexibility of choosing designs that contrast the entire theme of the house. This further gives homeowners the chance of personalizing the whole space while allowing them to work within a set budget.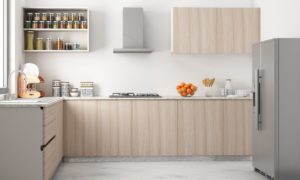 The L Shaped Kitchen manufacturers in Noida make sure to come up with kitchen designs that serve as space savers. These designs offer great convenience and beauty to kitchen space in homes.